NFKK course on Helene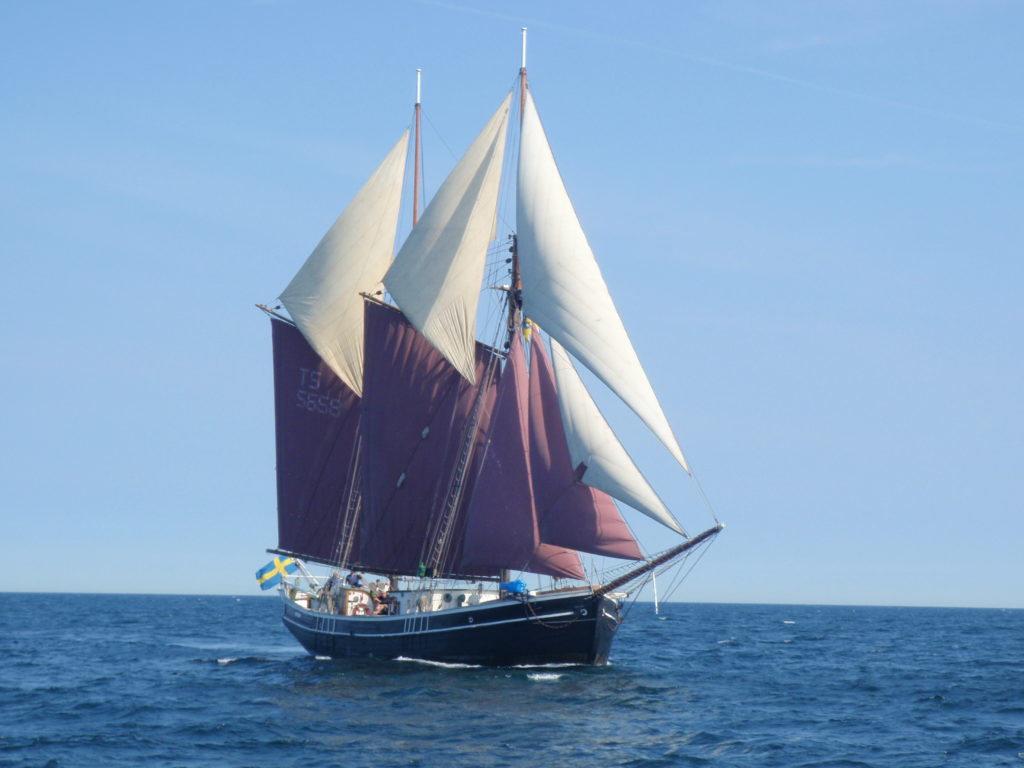 The proud ship Helene of Ystad will sail on and NFKK has approved a new course in 2020. This time the theme will be on how internal communication, in a challenging environment, can be used in the leadership of our speciality to deliver results. Focus will be on how to transform visions and goals into actions on a daily level.
There will be seminars, workshops and role plays putting the participants in action on a number of important aspects. New technologies will be discussed.
If you want to read more about a previous course on the sailing vessel Helene please see Klinisk Biokemi i Norden nr 4, 2019 Logbook from a sail in Öresund https://www.nfkk.org/images/kbn/pdf/kkn2019-4.pdf
Doctors and biochemists, preferably during training, who are working in laboratory medicine are welcome to join the crew.
Learning goals
• Learn different strategies, tools and pitfalls in communication to achieve your visions and goals.
• Learn what different methods and channels to apply in communication, and when to use them effectively.
• Gain practical experience in communicating to different groups of coworkers in the lab.
• Understand the importance of planning and evaluation of communication.
• Understand how communication is an integrated part of daily work in the lab.
Workshops will be arranged with practical training in different situations. There will be a lot of opportunities for discussions and networking.
The course will be held under basic conditions onboard the sailing vessel Helene and include shorter sailing trips in the waters off Malmö, Sweden. No naval experience is needed but bring your rainproof gear! Professional crew is responsible for maritime passages and safety. Accommodation will also be onboard (don't forget your sleeping bag).
A maximum of 12 students can be admitted, so register early!
Date. Thursday 220825 – Sunday 220828
Place: Öresund, with departure from Malmö, Sweden. Malmö can easily be reached by train or by air, via Copenhagen Airport.
Registration fee: 3 000 Danish kronor, including board and lodging. The Course is financially supported by NFKK.
Registration deadline is 1 April 2022. But, for the planning, please mail today to show your preliminary interest!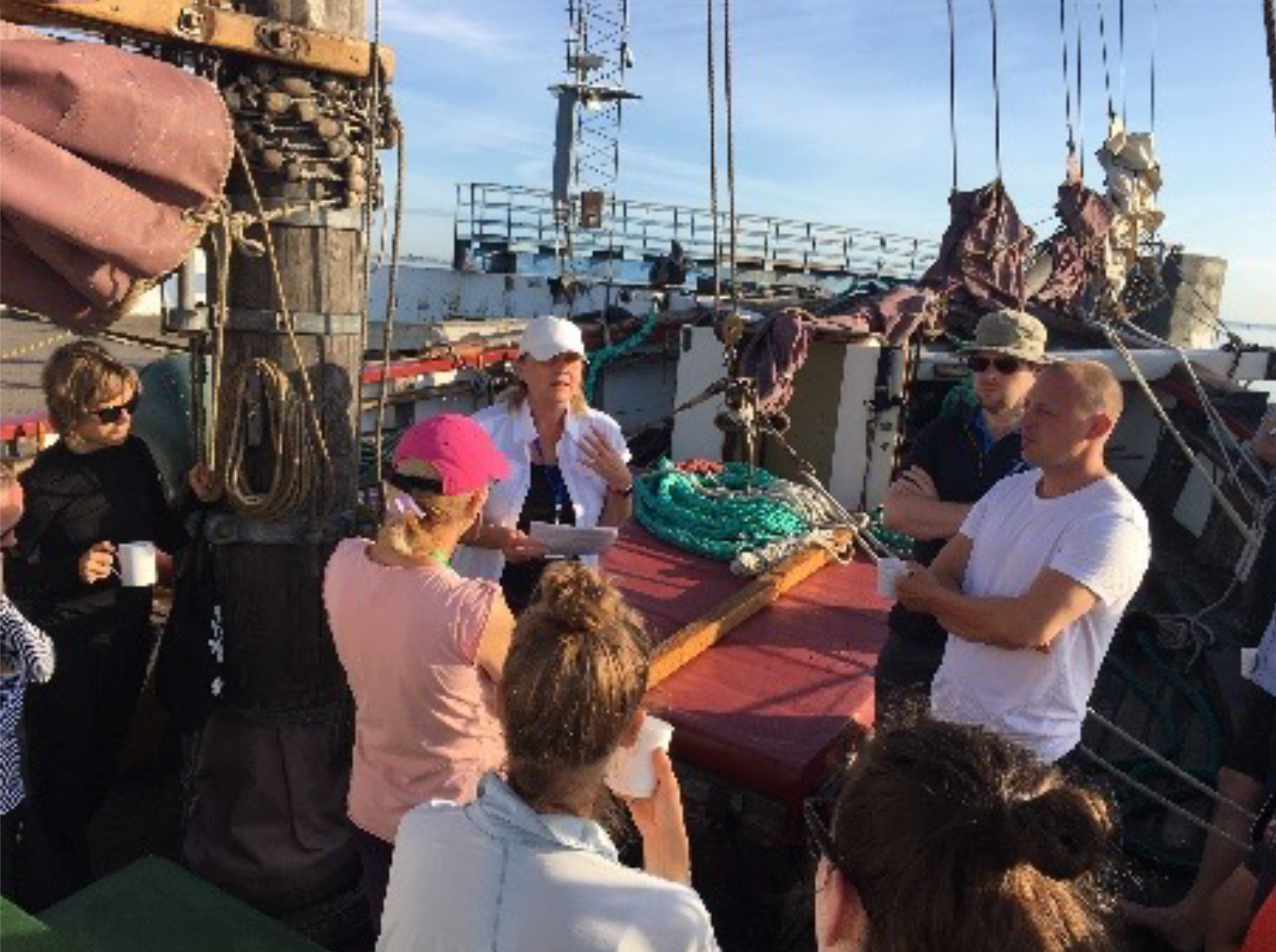 Agenda
Thursday 25 August
1000 – 1200: Boarding, security briefing and lunch
1200: Departure – Nota Bene: Don´t be late!
1600: ETA (Estimated Time of Arrival) in Danish port TBD (To Be Determined).
1630: Why we are here – Introduction to the course (Per Simonsson)
1700-1900: Seminar: The fundamentals of communication as a backbone in leadership (Per Simonsson)
1900: Dinner on board
2000: Why I feel the need to attend – and what I expect (All participants)
Friday 26 August
0800: Seminar: How to identify your visions and goals for the lab. (Lena Dillner)
1000: Workshop in 3 groups: Identifying and expressing your visions and goals, at different levels of the laboratory
1200: Lunch
1300: Workshop in 3 groups: Creating a communication plan and communication methods for your laboratory
1700: ETA in Danish port TBD.
1700: Presentation of today's work (chaired by Lena Dillner)
1900: Dinner on board
2000: Late-night seminar: Grand strategies – and some dirty tricks. The lecturers will share their secret tools and tips. (all)
Saturday 27 August
0800: Seminar: How communication can keep laboratory staff reasonably happy and troublemakers obedient (Dunja Rogić)
1000-1200: Workshop and role play in 3 groups on different topics relating to practical communication
1200: Lunch
1300: Workshop in 3 groups: Using social media in management
1700: ETA in Malmö
1700: Presentation of today's work (Chaired by Dunja Rogić)
1900: Dinner on board
2000: How to break bad news (Bess Frøyshov)
Sunday 28 August
0800: How to monitor and evaluate your communication (Bess Frøyshov)
0900: What have I learned and how I will use the skills in my laboratory? Summing up and follow up (Per Simonsson et al)
1200: Departure from Malmö
The seminars and workshops will be led by four colleagues with long experience of leading clinical laboratories:
Lena Dillner, MD, PhD. Previously Head of Department for Infectious Diseases, Karolinska University Hospital, Stockholm. Departments of Bacteriology, Karolinska University Hospital, and Clinical Microbiology, Skåne, Sweden.
Bess Margrethe Frøyshov, MD. MBA from University of Oslo. Senior consultant at Department of Medical biochemistry, Vestre Viken, Norway. Previously Director of Telemark Hospital and of Department of Medical diagnostics, Vestre Viken.
Dunja Rogić, PhD, EuSpLM, MBA from Zagreb University and London School of Economics. Head of Department of Laboratory Diagnostics, University Hospital Center Zagreb, and professor at School of Pharmacy and Biochemistry, University of Zagreb, Croatia.
Per Simonsson, MD, PhD. Writer and sailor. Previously Head of Departments of Laboratory Medicine, and of Clinical Chemistry, Malmö University Hospital, and Sweden.
Registration can be made by e-mail to per.simonsson@med.lu.se and transferring the registration fee to NFKK account

Payment from outside of Denmark
SWIFT DJURDK22
IBAN DK5372610001047753
Payment from Denmark
Reg.nr. 7261
Kontonr. 0001047753
Address to Djurslands Bank: Torvet 5, DK-8500 Grenaa. Address to NFKK: c/o Line Rode, Hasselvej 34, DK-2830 Virum
For further information please contact Per Simonsson, per.simonsson@med.lu.se, +46730868915.
Welcome aboard!
Per Simonsson